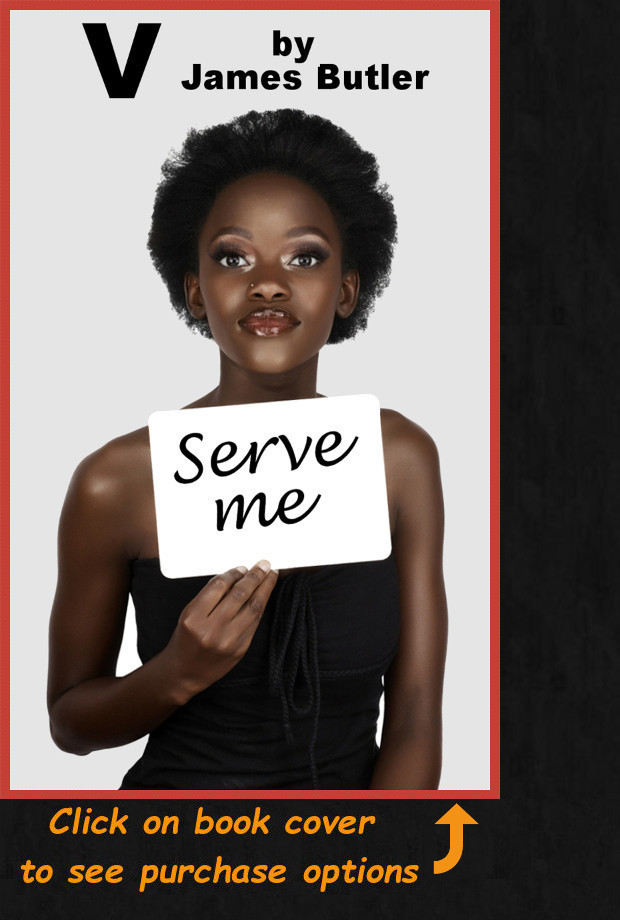 Jim is a successful attorney when he sees an Internet profile on an adult dating site, a profile that will change his life. The photo of a beautiful black woman is accompanied by two simple words, "Serve me." Drawn by the beauty of the woman in the picture, he answers the ad and meets V, the woman who will eventually enslave him.
Jim's story, as written to his friend in a series of emails, covers his tragic story from the moment he saw the ad to the moment of final surrender. Exciting and frightening at the same time, the reader will be left wondering how much of this story, if any, is actually fictional. A well-written, full-length "novel" (more than 49,000 words),
V
is the erotic adventure
Fifty Shades of Grey
wanted to be.
ADULT EROTICA